There are several factors that determine when the best time to undertake a deck construction project may be, and it is smart to weigh all these considerations thoroughly when settling on timing. Many homeowners' instinct is to build the deck during the warm summer months so they can immediately start enjoying the new outdoor living space.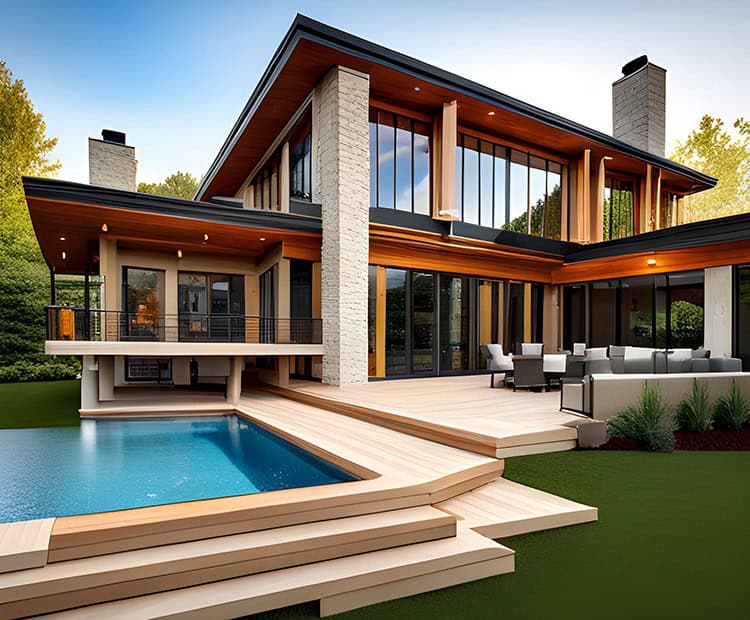 However, building in the peak of summer is often not the best option. Building in extreme heat can also be taxing on the construction crew. And summer is the most popular time for outdoor construction across all home improvement projects, so material costs are often higher due to increased demand. For these reasons, it is usually better to plan the deck build during the spring or fall instead. So what should you do then? Contact your contractor now and get on their schedule for fall or spring! Otherwise – they may very well be booked up.
Late winter through early spring is an ideal window to begin planning the project and scheduling the contractor, as their calendars tend to book up once spring sets in. Building the deck in the spring when temperatures are mild provides plenty of comfortable working days for the build team.
Importantly, spring construction allows the wood to properly cure over several weeks before the hot summer sun potentially causes damage. Precipitation levels are also lower in spring compared to fall, minimizing delays. And planning the timing around spring can save money, as material costs are lower compared to peak summer. The key trade-off is that planning for a spring deck does require the homeowners wait several months before fully enjoying the new space, compared to building in late summer.
But if the priority is ensuring quality construction without delays, along with maximizing long-term durability, then undertaking the deck build in spring or early summer is likely the optimal choice. Taking the time to carefully consider all these factors will help homeowners determine the ideal timeframe to initiate their deck construction project.